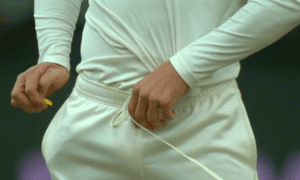 Whilst I haven't time today for extended writing, I feel compelled to comment on the Cameron Bancroft ball-tampering incident in the ongoing 3rd test between South Africa and Australia.
Regardless of the fact that it seems to have made no difference to South Africa's continuing dominance in this match, that ball-tampering is probably at the milder end of the scale when it comes to cheating, I am disgusted by what seems to have been clear cheating from the Australians.
Bancroft and Australia have betrayed their fans' support. It is not about whether there is an advantage gained, but whether it is within the rules or spirit of the game. And it is palpably neither.
It's hard to believe Bancroft has acted alone, as a recent addition to the team playing in just his 8th test and yet to register a century, Bancroft's place in the team is far from assured, so it is completely unrealistic to imagine he has 'gone rogue' and decided to tamper with the ball without this being dictated by senior players or the management.
Additionally, this was clearly pre-meditated given that it required some (as yet unidentified) foreign object in his pocket, and he was aware of the illegality of his actions as evidenced by his attempted misdirection when called over for questioning by umpires Long and Illingworth.
I feel betrayed by this act.
Any national team in any sport is a representative side. They are representing their country, not simply playing for themselves. And they do so with the emotional and financial backing for their national behind them. At the risk of piggy-backing on another recent social media campaign – "Not in my name!".
I do not wish to be represented by a team who view the laws of the game as an inconvenient barrier to their (clearly more important) win-loss record. Beyond the Laws, the spirit of the game is abused most by those who reap the greatest rewards at the pinnacle of the sport. As such, with this incident fresh in my mind, it is harder to be a passionate supporter, ardently following every match. At some level this will have an impact on those elite players.
Maybe fewer shirts will be bought, fewer subscriptions to TV packages bought, more seats left empty at matches. And as a result, the salaries of these top players will be impacted. But few will see the link between today's actions and that future.
This time around, Bancroft will carry the can, and doing so may well assure him of a few extra chances in the Baggy Green before being dropped. But I hope the ICC find a way to sanction the team management, who surely were in on this if not the instigators.
As competitive a character as I am, I would rather a team representing my nation lost than that I had to consider every win as a possible result of cheating.